East Midlands Coatings (EMC) continues to define the future of industrial coatings. As a part of our mission to deliver high-performance, corrosion-resistant, and aesthetically pleasing solutions, we are thrilled to announce our latest upgrade – a state-of-the-art, custom-made curing oven.
New Heights of Heat Treatment With Our Curing Oven
Our new curing oven isn't just an upgrade; it's a revolution in our heating capabilities. With its ability to reach an astounding 450°C, we're now more equipped than ever to provide unique solutions, such as curing food-approved coatings and prebaking or degassing parts when necessary. This oven's daily use since installation underlines the critical role it plays in enhancing our service delivery.
Size and Efficiency, Redefined
Size matters in industrial coatings. Previously, our largest oven measured slightly over 1m³. This capacity was suitable for most tasks, but we knew we could push the boundaries. Our new oven, with a staggering capacity of 4.8m³, has transformed our capabilities. We can now efficiently handle large-scale components, including sizable mould tools, food processing chutes, hoppers, and more. This upgrade significantly increases our versatility in catering to diverse customer requirements.
Meeting Increasing Demand Without Compromising Lead Times
With the enhanced capacity of the new oven, we can batch cure more parts simultaneously. This means we can double, or even triple, the throughput for some of our regular jobs. By doing so, we're addressing the increasing demand for our high-performance coatings without extending our lead times. Now, whether it's automotive coatings, construction coatings, or custom coatings, we can deliver with the same promptness our clients have come to expect.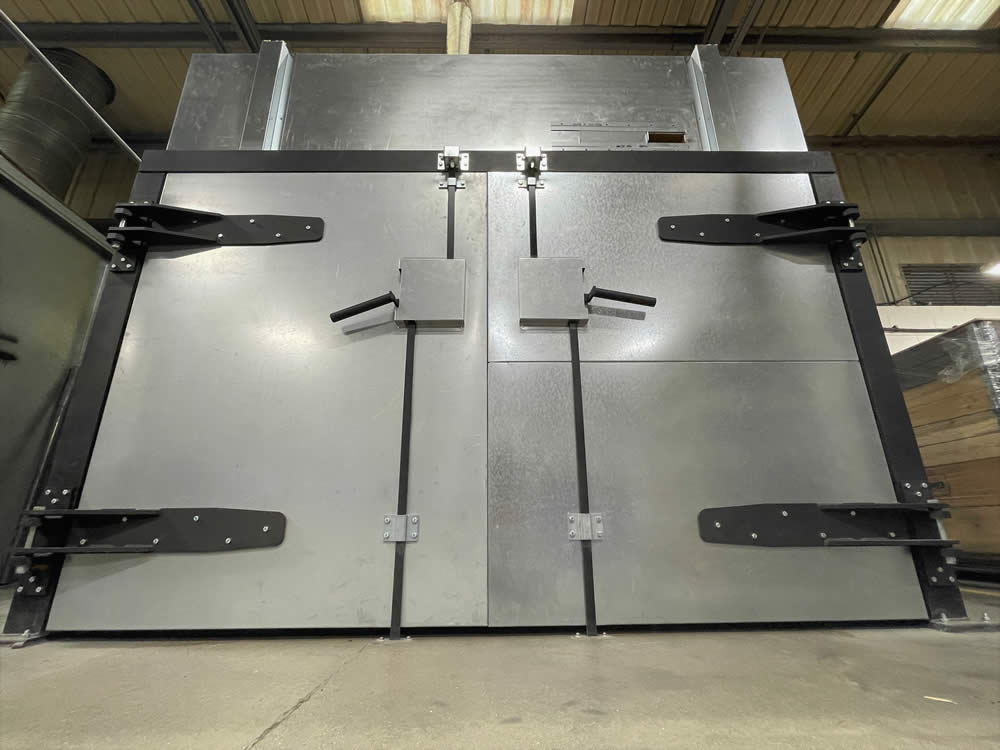 Sustainable Energy Use for a Greener Future
At EMC, we don't just focus on delivering top-quality services – we strive to do it sustainably. Our new curing oven, despite its size, ensures more efficient energy use. Equipped with the innovative Cruzeheat function, it finely balances electrical demand, reducing energy consumption. By processing more parts at once, we can decrease the number of required cures, resulting in additional energy savings. We're proud to say that our new oven aligns with our dedication to sustainable practices.
EMC's Broad Portfolio of Coatings
From Resilon® offering release, abrasion, and noise reduction properties, to Xylan®, which solves a multitude of problems, our broad portfolio of coatings allows us to cater to various industrial sectors. Whether you're from the automotive, construction, food and beverage, or oil and gas sectors, our diverse range ensures that we've got a solution for your specific needs.
Embrace the EMC Advantage
The addition of the new, state-of-the-art oven further strengthens EMC's position as a leader in the industrial coatings sector. It's not just an upgrade – it's a testament to our commitment to quality, innovation, and customer satisfaction. We invite you to explore the expanded possibilities that our latest investment offers.
Get in touch with us at
(0)1455 619176
OR via email at
sales@eastmidcoat.com
to discuss your specific coating requirements and to learn more about how our new curing oven can revolutionise your coating solutions.
Our Services
High-Performance Industrial Coatings
Electrophoretic Coating Services