East Midlands Coatings: Your Xylan Coating Specialists
At East Midlands Coatings (EMC), we're more than just an ordinary provider of industrial coating services. We're specialists in Xylan Coatings, offering an exceptional range of Xylan coating services. Whether you require Xylan 1010 coating for high-speed environments or Xylan 1014 coated bolts for superior abrasion resistance, we have you covered.
Why Choose Xylan Coatings?
Industrial Xylan coatings offer a myriad of benefits that transform your everyday hardware into robust, resilient, and superior-performing products. They are designed to function as outstanding dry-film lubricants with a slew of secondary properties that make them the extreme performance coatings of choice in numerous industries, from automotive and construction to food and beverage production, and oil and gas sectors.
Advantages of Xylan Coatings
With a wide colour range and excellent adhesion to almost all metals, some rubbers, plastics, and even to itself, Xylan coatings exhibit unparalleled:
✓ Low Friction: Coefficient of friction as low as 0.02.
✓ Superior Wear Resistance: They hold their own under extreme pressures.
✓ Corrosion & Chemical Resistance: Ideal for harsh environments in the automotive or construction sectors.
✓ Non-Stick Properties: Our Xylan fluoropolymer coating and Xylan coating for cars excel in this domain, even with food-approved coatings.
✓ Unmatched Weather Resistance: Offering protection against sunlight, UV, salt water, and road chemicals.
✓ Wide Temperature Operating Range: From -250°c to 285°c, Xylan coatings remain effective.
✓ Pliability: Xylan coatings bend freely and repeatedly without breaking.
Our Xylan Coating Services
At EMC, we apply various types of Xylan coatings, each with unique specifications catering to your specific industrial needs. Our Xylan coating application process is refined over decades, guaranteeing optimal performance.
A few examples include:
Xylan 1010 Coating:


A PTFE based dry film lubricant that reduces friction in high-speed environments.

Xylan 1014 Coating:


Provides improved abrasion resistance, perfect for applications like rotary actuators and garden tools.

Xylan 1070 Coating:


Offers up to 5,000 hours salt spray resistance when applied over phosphate or other pre-treatments.

Xylan 1270 Coating:


Ideal for automotive applications, offers excellent chemical and corrosion resistance.
Experience & Expertise In Industrial Coatings
As approved applicators with decades of experience in applying a wide range of Xylan fluoropolymer hybrid coatings, we've catered to a variety of industries including automotive, oil & gas, food, aerospace, rubber and many more. This breadth of experience enables us to recommend the most suitable Xylan coating for your specific application. For instance, our Xylan coating on stainless steel, such as Xylan coated washers and Xylan coated stainless steel bolts, ensure optimum corrosion resistance achieved in the most efficient possible way.
Trust the Experts at EMC
We are not just coating providers; we are solution providers. At EMC, we pride ourselves on our ability to recommend the most appropriate Xylan coating for your specific needs. From Xylan 1010, known for its friction reduction capabilities in high-speed environments, to Xylan 1424, a water-based coating designed for excellent corrosion resistance, our expertise is as diverse as our coating options.
Our highly trained and experienced team meticulously applies Xylan coatings to a wide array of products, from nuts and bolts to washers and complex machinery components. Our Xylan coating application process ensures optimal adherence and performance, even in the most challenging environments.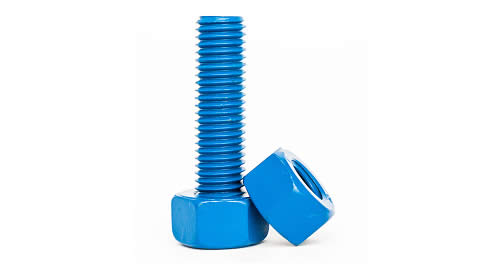 Decades of Proven Performance
With decades of industry experience, we've mastered the art and science of coating application. We have a rich history of delivering Xylan coated products that can stand the test of time and the harshest of environmental conditions. Our relentless pursuit of quality, coupled with innovative techniques, allows us to provide superior Xylan coatings that deliver tangible results in enhancing the durability and longevity of your parts.
From the initial consultation to the finished product, our team at EMC works closely with our clients to ensure they receive the best coating solution for their unique needs. We apply our deep industry knowledge, technological expertise, and customer-centric approach to deliver exceptional service every time. Trust East Midlands Coatings for your Xylan coating needs – let us add value, performance, and durability to your products with our world-class Xylan coating services.
Get in Touch
At EMC, we work hand in hand with our customers to achieve the best end result. Whether you need Xylan coating for bearings, Xylan coating on bolts, or have any other specific needs, contact us today. We're more than ready to provide you with world-class Xylan coatings that will exceed your expectations.
Is Xylan coating safe?
Absolutely. Xylan coatings, when correctly applied and cured, are safe. Some Xylan coatings are both WRAS and FDA approved.
What does Xylan coating do?
Xylan coatings offer a range of benefits, including anti-corrosion, anti-friction, wear and abrasion resistance, non-stick/release properties, and temperature protection.
Is Xylan the same as Teflon?
Teflon and Xylan are both brand names associated with fluoropolymer coatings. They have similar properties but are designed for different applications.
What is the Xylan coating application process?
The Xylan coating application process involves multiple steps, including surface preparation, primer application, Xylan coating application, and curing. At EMC, our specialists follow a meticulous approach to ensure optimal coating adhesion and performance.
How does Xylan coating for cars improve their performance?
Xylan coating for cars improves the durability and performance of various components. Its anti-corrosion, non-stick, and low-friction properties help in enhancing the longevity of the parts, reducing maintenance costs.
What are the benefits of Xylan coated nuts and bolts?
Xylan coated nuts and bolts offer improved corrosion resistance, reduced friction, and increased wear resistance. They also withstand a wide temperature range, making them suitable for harsh environments.
What is the Xylan coating temperature range?
Xylan coatings can withstand a wide temperature range, from as low as -250°C to as high as 285°C, without any compromise in their performance. This makes them ideal for applications exposed to extreme temperatures.
Can Xylan coating be used on aluminium?
Absolutely, Xylan coating can adhere well to aluminium. It provides the same benefits of low friction, corrosion resistance, and wear resistance, making aluminium parts last longer and perform better.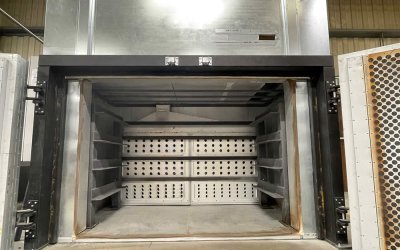 East Midlands Coatings (EMC) continues to define the future of industrial coatings. As a part of our mission to deliver high-performance, corrosion-resistant, and aesthetically pleasing solutions, we are thrilled to announce our latest upgrade - a state-of-the-art,...
ADDRESS
East Midland Coatings Ltd
Barleyfield
Hinckley Fields Industrial Estate
Hinckley
Leicestershire LE10 1YE
In conjunction with the General Data Protection Regulation, we will not share your data with any other party. Your details will only be used to contact you in response to this enquiry and any future communications with East Midlands Coatings Ltd
If you would like information about our services or have a specific enquiry, please get in touch…..