East Midland Coatings are approved applicators and distributors of the cold galvanising coating called Zinga. The application of this coating has been in use internally for many years. As well as, sold to a number of applicators across the UK. One of the most notable projects that Zinga coatings have been in use, is for is the Governments new HS2 High Speed Railway line. A vast amount of the steel used along the line has been treated with our Zinga product. Additionally, the a benefit of Zinga is being a corrosion resistance coating.
Key Features Of Zinga®:
✓ Excellent corrosion protection
✓ Can protect longer than hot-dip galvanising (at the same DFT)
✓ Can be applied on site by brush, roller or spray gun
✓ Unlimited shelf-life and unlimited pot-life
✓ Can be used to re-coat or touch up existing galvanising
✓ Existing layers of Zinga can be re-coated
✓ Excellent primer in multi-coat system
✓ Good resistance to mechanical abrasion
✓ Excellent adhesion
✓ Extremely flexible
✓ Can be applied in extreme temperatures
✓ Weldable to X-ray quality
✓ Certified to not spread flame or create smoke
Our experience
Zinga® is a one-component anti-corrosion zinc coating system which contains a minimum of 96% zinc in the dry film. This high content of zinc provides Zinga® with its superb corrosion resistance even in the toughest of environments. Over the years we have both coated in house and supplied Zinga® to an assortment of applications including wind turbine components, boat and yacht hulls, HS2 rail line, construction industry and more.
Corrosion Resistance Coating
Zinga coating provides a layer of zinc protection to steel and comparable with hot-dip galvanising. In addition, it has the added advantage that it can be applied as though it were a paint. With a minimum of 96% zinc content in the dry film, its performance is second to none. It is primarily in use in the construction industry. However, we have also applied and supplied this coating for the automotive, marine, subsea and more.
In terms of service life, one standard coating at 60µm thick has been tested. Providing decades of protection across a multitude of environments. In addition, it can also be in use as a primer with a variety of coatings.
Please do not hesitate in contacting us for more information or a price list for this brilliant product. If you would like any more technical information please visit the official Zinga website.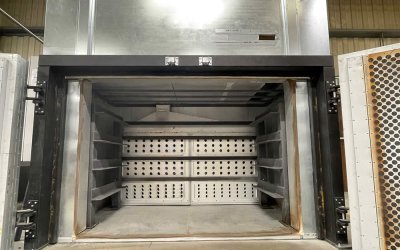 East Midlands Coatings (EMC) continues to define the future of industrial coatings. As a part of our mission to deliver high-performance, corrosion-resistant, and aesthetically pleasing solutions, we are thrilled to announce our latest upgrade - a state-of-the-art,...
ADDRESS
East Midland Coatings Ltd
Barleyfield
Hinckley Fields Industrial Estate
Hinckley
Leicestershire LE10 1YE
In conjunction with the General Data Protection Regulation, we will not share your data with any other party. Your details will only be used to contact you in response to this enquiry and any future communications with East Midlands Coatings Ltd
If you would like information about our services or have a specific enquiry, please get in touch…..