ANTI – CORROSION COATINGS
Navigate the perils of corrosion with East Midland Coatings' robust, corrosion-resistant solutions, meticulously crafted to fortify your metal components against the relentless onslaught of rust and degradation in even the most punishing environments.
Our Xylan coatings, renowned for their formidable defensive properties, stand as a bulwark against corrosive elements, ensuring your components persist and perform even amidst the saline adversities of maritime conditions or the relentless humidity of tropical climates. Beyond the esteemed Xylan, explore the protective prowess of our Electrophoretic coatings, another coating that offers a unique shield against corrosion and that can be tailored to various industrial requirements.
Delve into a realm where the corrosive threats are effectively mitigated, and your crucial components are safeguarded through our seasoned, expertly engineered protective strategies. Engage with our varied coating examples, from the oil and gas sector to the minutiae of automotive parts, and discover a haven where your assets are not merely preserved but enhanced, ensuring a prolonged, optimum performance across all operations. Secure a future unmarred by corrosion with East Midland Coatings, where every layer is a promise of unmatched quality and steadfast protection.
Common Uses For Anti – Corrosion Coatings:
✓ Nuts, bolts and screws
✓ Washers
✓ Automotive parts
✓ Oil & Gas components
✓ Rail components
✓ Construction industry
✓ Pneumatic cylinders
✓ Engineering components
✓ and many more
Our Experience
With our portfolio of coatings, we achieve a number of customer specifications that require a particular level of salt spray hour resistance. Brands such as Xylan®, Excellube®, Zinga®, Molykote®, Bonderite®, PPA®, Nylon®, Rilsan®, Talisman® etc. Our experienced team will review your requirements and recommend the most suitable corrosion resistance coating for the job.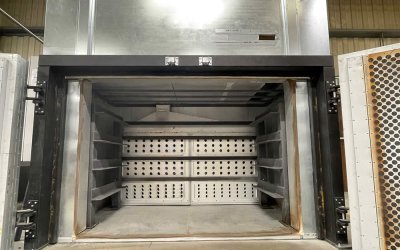 East Midlands Coatings (EMC) continues to define the future of industrial coatings. As a part of our mission to deliver high-performance, corrosion-resistant, and aesthetically pleasing solutions, we are thrilled to announce our latest upgrade - a state-of-the-art,...
ADDRESS
East Midland Coatings Ltd
Barleyfield
Hinckley Fields Industrial Estate
Hinckley
Leicestershire LE10 1YE
In conjunction with the General Data Protection Regulation, we will not share your data with any other party. Your details will only be used to contact you in response to this enquiry and any future communications with East Midlands Coatings Ltd
If you would like information about our services or have a specific enquiry, please get in touch…..