Protecting parts from rust and corrosion is essential for ensuring the optimum performance for your metal components. Particularly in environments where salt, humidity, temperature and UV are factors. Our coatings create a layer of corrosion protection specifically for such extreme environments.
Common uses for corrosion resistant coatings:
✓ Nuts, bolts and screws
✓ Washers
✓ Automotive parts
✓ Oil & Gas components
✓ Rail components
✓ Construction industry
✓ Pneumatic cylinders
✓ Engineering components
✓ and many more
Our experience
With our portfolio of coatings, we achieve a number of customer specifications that require a particular level of salt spray hour resistance. Brands such as Xylan®, Excellube®, Zinga®, Molykote®, Bonderite®, PPA®, Nylon®, Rilsan®, Talisman® etc. Our experienced team will review your requirements and recommend the most suitable coating for the job.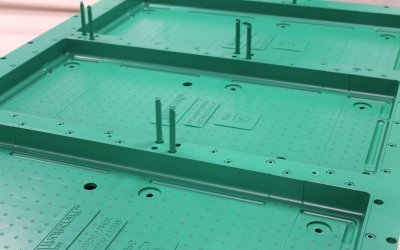 Plastic injection moulding can be a messy process. Sticking can be a major issue and many companies continue to use release agents despite the messy and time-consuming nature to apply them. Here at East Midland Coatings, we have helped companies completely eradicate...
ADDRESS
East Midland Coatings Ltd
Barleyfield
Hinckley Fields Industrial Estate
Hinckley
Leicestershire LE10 1YE
In conjunction with the General Data Protection Regulation, we will not share your data with any other party. Your details will only be used to contact you in response to this enquiry and any future communications with East Midlands Coatings Ltd
If you would like information about our services or have a specific enquiry, please get in touch…..