Undoubtedly the first ever and original
fluoropolymer coating,
Teflon
®
is primarily associated with frying pans and bakeware. Although it remains an excellent choice for this application, Teflon
®
is widely used for a variety of other applications and industries.
Since its inception, the Teflon® brand has developed further and now not only includes PTFE based systems, but also FEP (Fluorinated Ethylene Propylene) and PFA (Perfluoroalkoxy) based systems. FEP & PFA work slightly differently to PFA in that they melt and flow during curing, to create non-porous films. These systems are generally a little tougher and chemically resistant.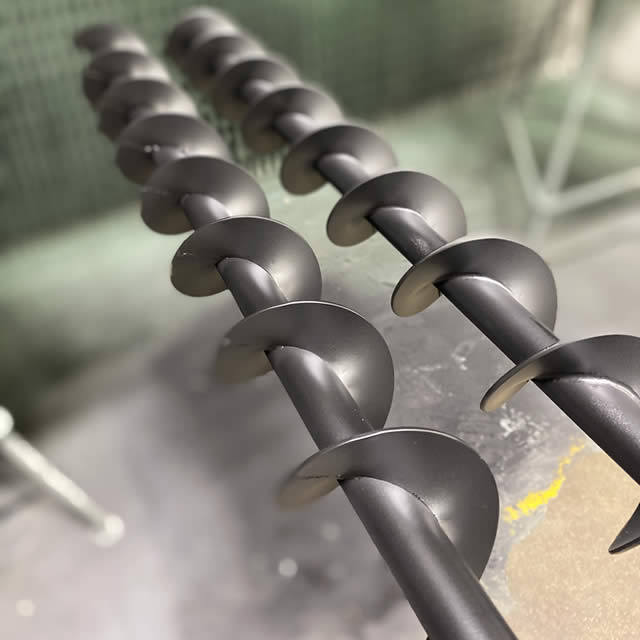 The List Of Benefits Of Teflon® Are Extensive. For instance: 
Non-stick and release
Low friction: coefficient of friction typically between 0.05 and 0.20 depending on the grade of Teflon® used
Wear and abrasion resistance under extreme pressures
Hydrophobic nature creates easy clean surfaces
Chemical and corrosion resistance
Wide temperature operating range from -270°c to 280°c
Wide colour range
Food contact approved to FDA standards
Typical Uses Of Teflon ® Coatings:
Frying pans, baking trays and other bakeware
Food processing equipment to improve the flow and efficiency of lines– chutes, hoppers, multi-head weighers, cutting blades and much more
Mould tools – injection moulds for numerous rubber and plastic materials including and not limited to EPDM, silicon, Nitrile, Polyurethane, Polystyrene etc.
Printing and packaging – heat sealer bars, heater plates, glue chutes, drip trays, rollers and more
Teflon® Or Xylan®?
Often a question we get asked here at EMC. Teflon® and Xylan® are both families of coatings with hundreds of varieties, each designed and formulated to provide different benefits varying on the application and the requirement of the surface finish. With extensive experience applying both Xylan® and Teflon®,
Please get in touch with the experts here at East Midland Coatings for the best recommendation for your specific application.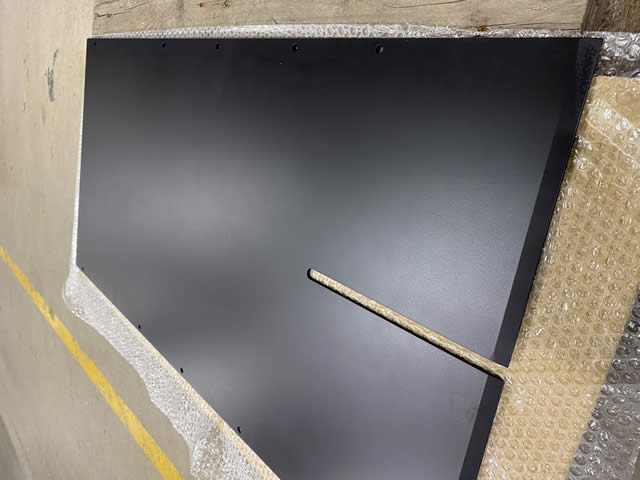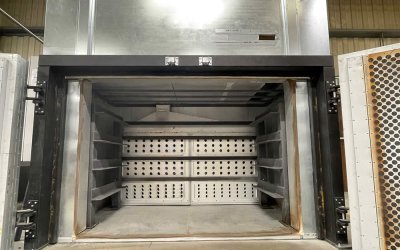 East Midlands Coatings (EMC) continues to define the future of industrial coatings. As a part of our mission to deliver high-performance, corrosion-resistant, and aesthetically pleasing solutions, we are thrilled to announce our latest upgrade - a state-of-the-art,...
ADDRESS
East Midland Coatings Ltd
Barleyfield
Hinckley Fields Industrial Estate
Hinckley
Leicestershire LE10 1YE
In conjunction with the General Data Protection Regulation, we will not share your data with any other party. Your details will only be used to contact you in response to this enquiry and any future communications with East Midlands Coatings Ltd
If you would like information about our services or have a specific enquiry, please get in touch…..