Here at EMC, we offer a range of anti-friction fluoropolymer coatings that are designed and engineered to provide dry film lubrication to reduce surface roughness. Even under extreme conditions and operating loads, our PTFE or Molybdenum Disulphide based coatings can provide the optimum level of friction to improve performance.
Friction reducing coatings can be used in a hugely diverse
number of applications, such as:
✓ Interior automotive components
✓ Automotive machinery & engine components
✓ Threaded fasteners – screws, nuts, etc.
✓ Seals and gaskets
✓ Production processes – hoppers, chutes, etc.
✓ Springs – compression, torsion or extension
✓ Pneumatic components to improve air flow
✓ and much more
Our experience
We coat metals, rubbers and plastics with the aim to reduce wear and improve the life and productivity of parts. With coefficient of friction values as low as 0.02, our coatings not only provide excellent friction reduction but also secondary benefits such as reducing noise, sticking, corrosion and many more. Our comprehensive portfolio of friction reducing coatings include Xylan, Molykote®
Excellube® and Resilon®.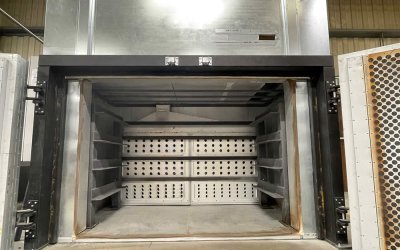 East Midlands Coatings (EMC) continues to define the future of industrial coatings. As a part of our mission to deliver high-performance, corrosion-resistant, and aesthetically pleasing solutions, we are thrilled to announce our latest upgrade - a state-of-the-art,...
ADDRESS
East Midland Coatings Ltd
Barleyfield
Hinckley Fields Industrial Estate
Hinckley
Leicestershire LE10 1YE
In conjunction with the General Data Protection Regulation, we will not share your data with any other party. Your details will only be used to contact you in response to this enquiry and any future communications with East Midlands Coatings Ltd
If you would like information about our services or have a specific enquiry, please get in touch…..