Some examples of pneumatics components that we coat include:
✓ Air cylinders
✓ Air compressors
✓ Air rifle components
✓ Valves
✓ Pistons
✓ Motors
✓ Housings
✓ Pipes
The benefits of our performance enhancing coatings in the pneumatics industry are extensive
and consist of:
✓ Dry Film lubrication/anti-friction
✓ Corrosion resistance
✓ Chemical protection
✓ Temperature resistance
✓ Decorative & cosmetic
✓ Impact & wear resistance
✓ Anti-stick properties
Our experience
We coat a variety of substrates including Carbon Steel, Stainless Steel, Steel Alloys, Aluminium Alloys, Copper, Rubber, Plastic and more. Brands that we often use on fasteners and fixings include Xylan®,Molykote®, Excellube®, Bonderite®, Zinga® and more.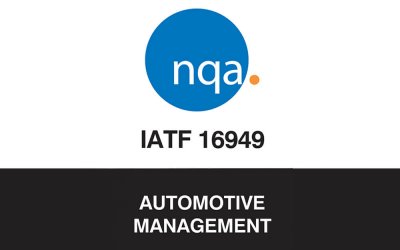 Fantastic result from recent IATF 16949 audit Only 1 minor was raised from the recent IATF 16949:2016 audit. An almost faultless performance is a brilliant achievement for the company and shows that the improvements we are consistently making are having a positive...
ADDRESS
East Midland Coatings Ltd
Barleyfield
Hinckley Fields Industrial Estate
Hinckley
Leicestershire LE10 1YE
In conjunction with the General Data Protection Regulation, we will not share your data with any other party. Your details will only be used to contact you in response to this enquiry and any future communications with East Midlands Coatings Ltd
If you would like information about our services or have a specific enquiry, please get in touch…..