Leading Electrophoretic Coating (E-Coat) Suppliers
E-coat (otherwise known as Electrophoretic Coating, EP Coat, EDP Coating, Electropainting, KTL etc.) refers to the high-tech process of using an electrical current to deposit a coating onto a component. The method works on the principle that "opposites attract" as the parts are positively charged, and the solution is naturally negatively charged. It is widely used in a variety of industries and due to the controllability of thickness it is ideal for the automotive sector.
There are a number of advantages to coating your parts in our Electrophoretic coating Excellube® EC10 which include:
✓ Excellent corrosion resistance
✓ Outstanding low friction performance
✓ 100% coverage – ideal for intricate and complex components
✓ Thickness controllability – a uniform coating is easier to achieve than other application methods
✓ Can be used as a primer to multiple top coat systems or as a stand-alone single coat system
✓ Decorative and cosmetic – Excellube EC10 is a black glossy coating that looks fantastic
✓ Multiple metals can be coated
Our Experience
Our electrophoretic deposited coating Excellube® EC10 is a black, semi-gloss, PTFE laden coating. The PTFE content is transferred to the substrate and provides the excellent corrosion and friction reducing properties whilst also creating a tough and durable finish.
Our experience
Our flexible approach means that we can process one off specials, pre-production samples/prototypes, small/medium sized batch runs and on-going contracts in excess of a million parts per annum. We also apply Excellube® EC10 to a number of automotive specs and are approved suppliers across the industry.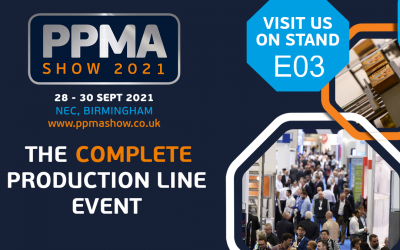 Less than a week until PPMA exhibition! Come along and see us at this years Processing & Packaging Machinery Association (PPMA) exhibition. It would be great to see some familiar faces along with some new ones.  PPMA is the first exhibition that EMC are attending...
ADDRESS
East Midland Coatings Ltd
Barleyfield
Hinckley Fields Industrial Estate
Hinckley
Leicestershire LE10 1YE
In conjunction with the General Data Protection Regulation, we will not share your data with any other party. Your details will only be used to contact you in response to this enquiry and any future communications with East Midlands Coatings Ltd
If you would like information about our services or have a specific enquiry, please get in touch…..