The application range is hugely diverse and the list of benefits of Molykote® are lengthy. Such as:
✓ Friction control even under extreme loads and operating conditions
✓ Noise reduction
✓ Rust/corrosion protection
✓ Wide operating temperatures
✓ Improved process efficiencies
✓ Reducing wear and prolonging life
✓ Chemical resistance
Our Experience
The majority of Molykote® coatings typically contain Molybdenum Disulphide (MoS2) or PTFE lubricating solids which provide them with low coefficient of friction even under heavy loads. The film covers all surface roughness and optimizes metal-to-metal, metal to plastic or plastic-to-plastic friction.
Our experience
Selecting the correct Molykote® product for your requirements is essential as each coating has specific advantages for different applications. Here at East Midland Coatings we have a wealth of experience and knowledge in advising the best solution for the job.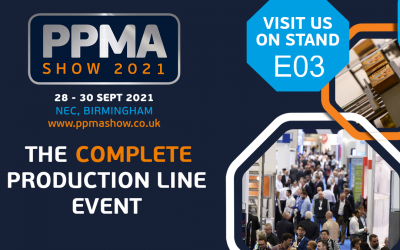 Less than a week until PPMA exhibition! Come along and see us at this years Processing & Packaging Machinery Association (PPMA) exhibition. It would be great to see some familiar faces along with some new ones.  PPMA is the first exhibition that EMC are attending...
ADDRESS
East Midland Coatings Ltd
Barleyfield
Hinckley Fields Industrial Estate
Hinckley
Leicestershire LE10 1YE
In conjunction with the General Data Protection Regulation, we will not share your data with any other party. Your details will only be used to contact you in response to this enquiry and any future communications with East Midlands Coatings Ltd
If you would like information about our services or have a specific enquiry, please get in touch…..