The application range is hugely diverse and the list of benefits of Xylan® are lengthy. Such as:
✓ Low friction: coefficient of friction as low as 0.02
✓ Wear resistance under extreme pressures
✓ Corrosion and chemical resistance
✓ Non-stick and release properties with some food approved coatings.
✓ Weather resistance: against sunlight, UV, salt water and road chemicals.
✓ Wide temperature operating range from -250°c to 285°c.
✓ Wide colour range
✓ Excellent adhesion to almost all metals, some rubbers, plastics and even to itself.
✓ Pliability – many Xylan® coatings will bend freely and repeatedly without breaking.
Our Experience
We are approved applicators with decades of experience in applying a wide range of Xylan® coatings. Xylan® is used across the globe in an extensive list of industries including automotive, oil & gas, food, aerospace, rubber to name but a few. Whatever the finishing requirement, there's a good chance we have a Xylan® to solve the problem.
Xylan on washers
Here at EMC, we apply Xylan to thousands of washers that are used across the globe. Our tailored application processes ensure that optimum corrosion resistance is achieved in the most efficient possible way.
Our use of specially designed primers and pre-treatments (such as grit-blasting and zinc phosphating) guarantee Xylan achieves the best possible protection. With some EMC applied Xylan systems achieving up to 3000-hour salt spray resistance. Xylan truly is the perfect coating choice for the harshest of environments. Oil rigs, offshore wind turbines, aerospace and marine environments are all no match for a washer coated in Xylan by East Midland Coatings.
To achieve such resistance against rust, 100% coverage is essential. Anywhere uncoated will give rust the chance to start spreading. A cheap, tumble spray operation that leaves significant witness marks simply would not cut the mustard. Our process has been designed and tweaked over decades to ensure 100% coverage is achieved.
As you can see from the process photographs, we apply a vibrant yellow Xylan to a number of washers, but we also apply a selection of other colours. With each colour variant offering the same corrosion resistance properties as one another.
To source washers coated in Xylan, contact the experts at East Midland Coatings Ltd.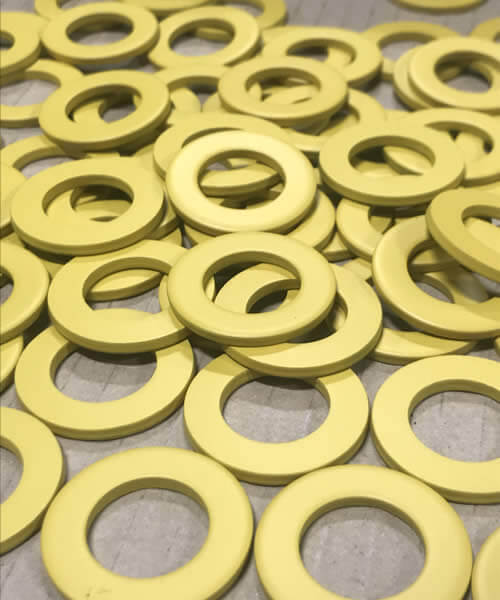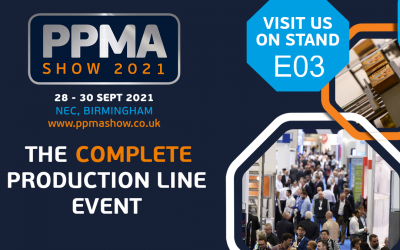 Less than a week until PPMA exhibition!Come along and see us at this years Processing & Packaging Machinery Association (PPMA) exhibition. It would be great to see some familiar faces along with some new ones.  PPMA is the first exhibition that EMC are attending...
ADDRESS
East Midland Coatings Ltd
Barleyfield
Hinckley Fields Industrial Estate
Hinckley
Leicestershire LE10 1YE
In conjunction with the General Data Protection Regulation, we will not share your data with any other party. Your details will only be used to contact you in response to this enquiry and any future communications with East Midlands Coatings Ltd
If you would like information about our services or have a specific enquiry, please get in touch…..